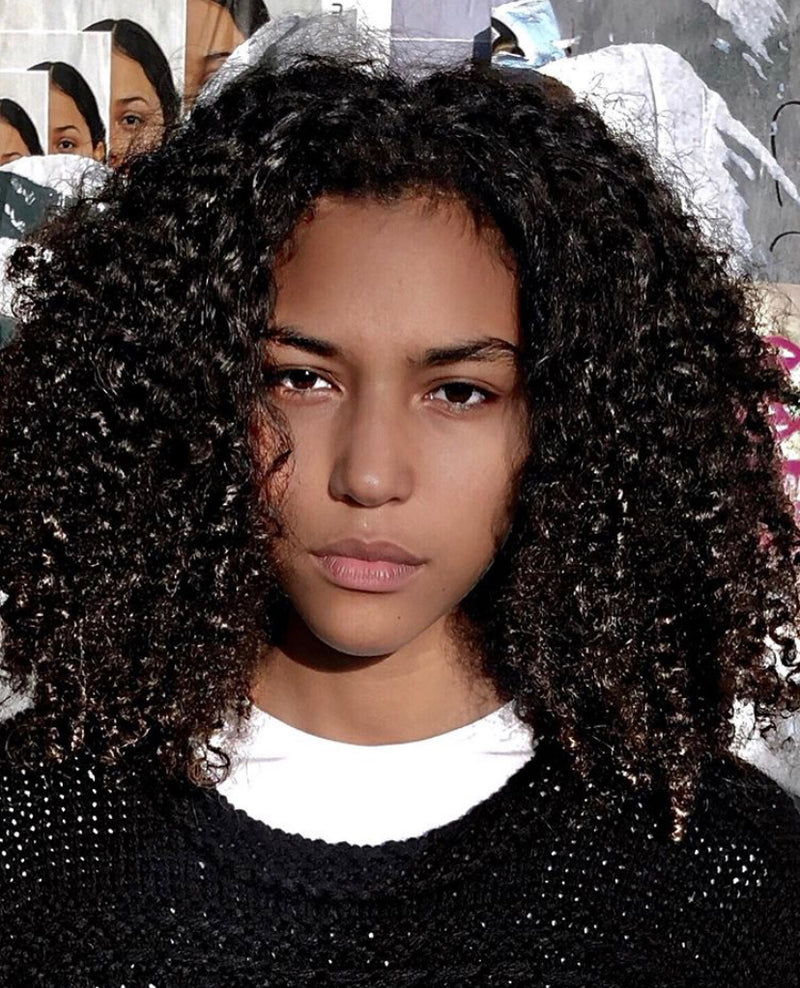 Are you newly natural or just wanting to shake up your natural routine, then you definitely need to learn about the LOC / LCO method! These methods are pretty much the golden standard when it comes to retaining moisture in your hair.  
What is the LOC / LCO Method?
LOC stands for Liquid, Oil and Cream and dictates in which order you need to apply these products. In other words when you are moisturizing your hair, you start with a liquid, then continue with an oil and finish with a cream. The individual products that you use are pretty much up to you and whatever works for your hair. Below we will dive a bit deeper into the different steps.
Liquid / Leave-in Conditioner 
So the first step in this routine is liquid or a leave-in conditioner. The purpose of this step is to really soak up moisture, so make sure you actually use a moisturizing conditioner. If the conditioner that you apply at this stage does not reach far on the moisture scale, then regardless of what oil or cream you use afterwards to seal your curls and kinks, it is still going to appear dry. 
The good news is that there are so many leave-in conditioners to choose from. We are fans of the ones that do not have parabens, silicones and mineral oils to keep it as natural as possible. However, we also know that some actually prefer conditioners with mineral oil, because it tends to work better on their hair. Some even claim that they just use water as the first step. Whatever you do, pick one that is moisturizing for your hair!
Oil 
Let's continue with the next step; oil. We need this second step to provide a barrier for our freshly hydrated strands and to prevent moisture leaving your hair. The most ideal oil for your hair is highly dependent on your hair porosity.  If you're unsure of your porosity, check out our article The Ultimate Guide to High Porosity Hair. 
If you have low porosity hair, you are better off with lighter oils like argan oil or avocado oil. High porosity hair loses moisture quickly, so if you fall into the latter category, you better use a heavier oil like castor oil or olive oil. If you have normal porosity hair, jojoba oil and grapeseed oil are good options. You can also create your own mixture of oils and use that instead.  On Youtube you can find plenty of videos of DIY oils you can put in your hair. 
Cream
Now you're ready for the final step, this is where it gets creamy. You guessed it!  Cream is your final and outer layer and primary sealant. If oil is equivalent to your soldiers, then cream is the fortress protecting your soldiers. Even though cream functions as a sealant, make sure it is nourishing for your hair. You can either purchase a hair cream or make one yourself using mango butter or shea butter and then mixing it with oil. 
So which method is better? 
So the title of the article alludes to a second method, the LCO method. This is basically the same method, you just switch the order of your oil and cream. The method you choose is really up to you and there are many bloggers with their own opinion on what works for specific hair types. There is a general consensus that the LOC method works best on type 4 hair (4a,4b,4c) and and the LCO method on type 3 hair (3a/b/c) and those with low porosity hair. 
I myself have 3c/4a low porosity hair and I prefer the LCO method over the LOC method. I use a leave-in that doubles as a conditioner to keep my hair nourished and moisturised. I use a curl cream as my next step, but sometimes also make my own using shea butter. Argan oil and sweet almond oil are my go to oils as the final step in my LCO routine. As a side note, I always use products that are silicone-free, paraben-free and mineral oil-free. I strongly believe that the most natural products are best for my hair. 
Other Healthy Hair Practices
While using the LOC or LCO method is great for keeping your hair moisturised and healthy, there are a couple of other things you can do to compound the effects. For example, sleeping in a satin bonnet will prevent your hair from drying out. If keeping on a bonnet in the night isn't for you, you could sleep on a satin pillowcase instead. In addition to that, don't brush or comb through dry hair when restyling your hair. Spray a bit of water in it, this will help  prevent breakage. In addition to that, make sure you're moisturizing your hair during the week, because doing LOC or LCO on just wash day won't get you through the week. 
In short, both the LOC and LCO methods are great for making sure your natural hair stays moisturised and healthy. While many people believe one is better than the other, it really just depends on your hair and your preference. You could try both and see which one works for you. It's also important that you use products that are good for your hair and won't dry it out. Neither the LCO method nor the LOC method will be enough to ensure long and healthy hair, but it sure goes a long way.